PentaZip-PRO
Compression
PDF
Share
Security
File
Backup
Use PentaZip's powerful
Compression Features
to save disk space and to share and transfer your files faster.
Create new Compressed Archives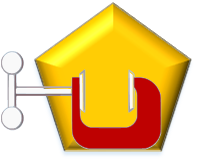 Create new Compressed Archives
in one of more than 12 different compression formats:
ZIP, ZIP64, ZGB, ZipX, BZip2, LZH, CAB, GZip, Tar-GZip, JAR, BH, TAR and 7Zip
; including compression of single files larger than 2 GB and creation of compressed archives larger than 4 GB (ZIP64 and ZGB formats).
Cloud Support 

Create compressed Archives directly on Cloud Folders and/or pick the files and folders you wish to compress from a Cloud.
CD/DVD Burning Support

Copy compressed archives directly to a CD or a DVD.
Archive Splitting

Split ZIP compressed Archives (
ZIP, ZIPX, ZIP64 or ZGB
) into multiple segments of a size you prefer to make emailing of large archives easier or to span contents of large archives on more than one removable media.
Extract Compressed Archives
in various formats without any additional software:
ZIP, ZIPX, ZIP64
,
ZGB, ARC, ARJ, LZH/LHa, CAB, GZip, RAR, TAR, Tar-GZip, ZOO, Ace, JAR, DCL Zip, BH, UUencode, MIME-64, XXencode,
and
BinHex
.
Manage Files in Compressed Archives
Extract, view, run compressed files with a simple mouse click.
Open, modify and resave files in the original Compressed Archive without extracting them first .
Copy files between Compressed Archives by simply dragging and dropping them and much more!
Convert Compressed Archives
between different compression formats.
FROM
: ZIP, ZIPX, ZIP 64, ZGB, ARJ, ARC, LZH/LHa, CAB, GZp, RAR,TAR, ZOO, Ace, JAR, 7Zip, CHM, Cpio, and Tar-GZip
TO
: ZIP, ZIPX, ZIP64, ZGB, LHA, CAB, BH, TAR, GZip, JAR or 7Zip.
Compress and Extract Files from anywhere
on your system, including Windows Explorer, Microsoft Office Applications, Network Drives and also from Cloud Folders or Folders located on Remote FTP servers.
Self Extracting Archives (a.k.a.
SFX Files)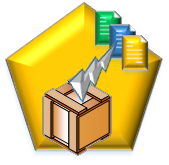 Use this feature  to send compressed files to users who do not have or can't use a compression program.
Convert a ZIP compressed Archive
(ZIP, ZIPX, ZIP64 or ZGB)
into
an
Executable File (.exe)
that can unzip itself without the use of a compression software.
This also includes conversion of segmented ZIP or ZIPX Compressed Archives into segmented Self Extracting Archives.
The integrated
SFX Wizard
will lead you step by step through the SFX creation process.  You can decide to
Create your SFX file on a CD or a DVD
or to use the
MultiVolume Option
to split a large SFX file
into sections of smaller sizes to span its contents on more than one removable media or to make emailing large SFX files easier.
If needed you'll also be able to
convert
the contents of a Self Extracting Archive
back
to a Compressed Archive.
PentaZip-PRO comes equipped with powerful
PDF Creation
and
PDF Editing
Tools called PentaPDF-PRO and PentaPDF Editor:
PDF File Creation using PentaPDF-PRO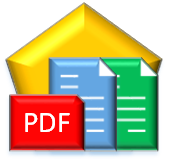 Create high quality PDF files without any additional software (such as Adobe Acrobat) from virtually any printable format.
Encrypt and/or digitally sign newly created PDF's, create PDF/A-1b or PDF/A-2b compliant PDF files, merge PDF documents and more:
Creating PDF Files
:
Use of the Print command from inside any program to create PDF files from just about any printable format.
Integration with Microsoft Word, Excel and PowerPoint with conversion of standard MS Word, Excel and PowerPoint documents as well as conversion of complex Microsoft Word documents that use Desktop Publishing type features
Corel WordPerfect Integration with conversion of standard WordPerfect documents
One-Click PDF conversion from Windows Explorer
Simple one-step PDF Creation
PDF Conversion of multiple files in one go
PDF Conversion of currently viewed file from inside PentaView
Produce fully editable PDF files
Print non-standard and custom pages sizes, portrait and landscape
Create personalized PDF's using a Stationeries
Make one PDF out of 2 or more PDF's using Append/Merge Actions
PDF Output Options:
Output as Normal PDF can be set to be fully compatible with Adobe PDF (Version 4.0 to Version X)
Output as PDF/A-1b or PDF/A-2b (PDF Archive)
Output as Uneditable – the resulting PDF will not be modifiable
Output  Encrypted using either Password Encryption (Owner Password and/or User Password) or Certificate Encryption (based on PKI X.509 Digital Certificates)
Output Digitally Signed using X.509 Digital ID Certificates based on PKCS#12 standard
PDF Deployment Options:
Choose from numerous options how to manage your newly created PDF document(s): just save on local drive, send as Email attachment, open in default PDF viewer, open in PentaPDF Editor, Compress (and encrypt), Compress (and encrypt) and Share using Email or FTP, burn to a CD or a DVD and more.

PDF Editing using PentaPDF Editor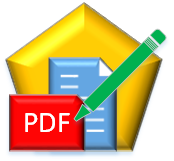 PentaPDF Editor is our versatile solution for modifying existing PDF documents regardless of whether the PDF was created using PentaPDF or a different program.
The program offers numerous text editing and document managing features for your PDF's allowing you among others to:
Modify single lines or entire paragraphs of text directly in the document view using Line Editing or Paragraph Editing.
Add new text (single words, lines or paragraphs), copy and paste text or move text.
Change font and text attributes, apply text alignment options (left, center, right and justify) or change line spacing using Paragraph Editing.
Use advanced text formatting options to apply various effects, such as fill and stroke text, make text invisible, change word and/or character spacing and more.
Take advantage of the Multiple Document Interface MDI to open and work with more than one PDF at a time in the same instance.
Digitally sign or countersign existing PDF documents adding a digital signature (using X.509 Digital ID Certificates based on PKCS#12 standard).
Add a Time Stamp when digitally signing a PDF document
Protect your PDF documents from unauthorized access or manipulation using Password Encryption or Certificate Encryption
Use powerful Annotation Tools to add and manage Comments, Shapes and pre-defined or customized Stamps or use the Markup feature to highlight, strikeout, underline or redact text.
Create and manage Bookmarks to allow for an easy navigation through your PDF document or create a Table of Contents based on Bookmarks.
Add Web Links and Page Links to a PDF document.
Use the Page Manipulation options to rearrange and manage the pages of PDF documents: numerate pages, move page(s) to another position, duplicate page(s) within a PDF document, delete page(s) from a document and rotate page(s) for better viewing.
Merge a PDF document with another PDF document using the "Insert Page(s)" option.
Use Import Mode to conveniently address document merging needs.
Export the contents (including images) of a currently opened PDF document into another file format: DOC, RTF, HTML, TXT, XLS or CSV.
Export single images from a PDF document and copy images to clipboard.
Paste, move or delete images previously copied to the Windows Clipboard on any page open for editing.
Edit images in a PDF document using PentaView, including automatic updating of the images in the PDF document.
Move or delete images of any kind
Use Redaction to remove sensitive information a PDF document (either single words or all references to a given term in one go).
Combine PDF documents from a variety of sources into one compact PDF file.
Make PDF documents smaller in size by reducing the resolution of the document images.
Edit PDF/A-1b compliant PDF/A documents using the following editing features: commenting, redacting, digitally signing, rearranging pages, importing pages from another PDF/A-1b document or from an image scanner.
Convert the currently open PDF document into a PDF/A-1b compliant PDF/A file
Create a New PDF (or PDF/A-1b compliant) PDF document based on an Image imported from a scanner or by combining multiple PDF (or PDF/A-1b compliant) files from a variety of sources into one compact PDF (or PDF/A-1b compliant) file.
Cloud Support
Both PentaPDF-PRO and PentaPDF Editor offer a Cloud Interface allowing users to convert files to PDF or PDF/A from and to a cloud storage location as well as to edit PDF documents stored in the cloud. Currently supported cloud services are: Amazon (AWS S3), Azure, Box, Dropbox, Google Drive and One Drive.
File Sharing using Cloud Services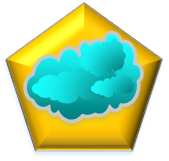 With the help of cloud services, you can edit, manage and make your files and documents available on any Internet-connected device.
PentaZip-PRO can directly connect to the following leading Cloud Services: Amazon [AWS S3], Azure, Box, Dropbox, Google Drive and One Drive.
Use our Viewer to view the contents of files saved on cloud folders, including viewing files inside compressed archives. A Thumbnail View option to show a preview of image files and other supported file types stored in the cloud is also available.
Compress and save large files in a cloud folder using PentaZip, easily manage compressed archives saved on cloud folders or pick the files you wish to compress from a cloud and more!
Email Integration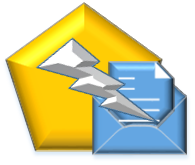 Configure PentaZip-PRO to use your preferred email program and send files as email attachments directly from within the components that make up PentaZip-PRO.
The compression tool  PentaZip offers numerous emailing options, such as the Zip+Mail command as a convenient way of zipping selected files to an email-friendly size and directly send them to others.
Emailing of segmented MultiVolume ZIP Archives is also supported.
You can use Shrink+Mail in PentaView to reduce images in size before emailing, share newly created PDF documents via email and more.
Exchanging Files using FTP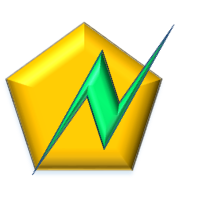 PentaZip-PRO includes PentaFTP, a full FTP (File Transfer Protocol) client that can be used to transfer compressed archives or any other type of file between a local computer and a remote server system.
Both regular FTP as well as secure SSL/TLS connections are supported.
Some useful PentaFTP features are:
Browsing files and folders on both the FTP site and your PC
Saving and organizing connection parameters for your favorite FTP sites
Copying files or entire folders between your PC and the FTP Site
Moving items between remote folders
Searching for files on the remote site
Use Zip+Upload to compress selected file(s) prior to uploading
Email links to remotely saved files
Taking advantage of PentaFTP's remote archive management features you may access and manage single files in a remote compressed archive without  having to download and extract the entire archive.

Strong Encryption for Compressed Archives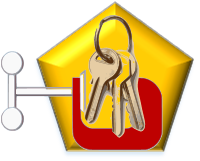 Password protect your Compressed Archives from unauthorized access by encrypting them using one of the following Strong Encryption Algorithms:
AES
,
DES
,
3DES
,
Blowfish
,
Serpent
or
Mars
.
Create strong encrypted Archives using WinZip compatible strong encryption and decrypt archives that have been encrypted using PentaZip Strong Encryption or WinZip and PKZip compatible Strong Encryption methods.
Configuration to use Windows FIPS compliant Encryption and Hashing Algorithms is also supported.
Light Encryption
using the conventional ZIP password protection that has been in use in ZIP files for many years is also available.
Encryption and Digital Signatures for PDF Documents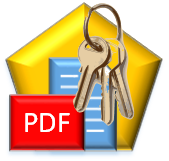 Encrypting PDF Documents

Strongly encrypt newly created PDF documents or existing PDF's using either
Password Encryption
(Owner and/or User Password) OR
Certificate Encryption
(based on PKCS#7 certificate files).
You can choose from the following encryption levels:
256-bit AES Rev 6 (Acrobat X)[Password Encryption only]
256-bit AES (Acrobat 9.0)
128-bit AES (Acrobat 7.0)
128-bit RC4 (Acrobat 6.0)
128-bit RC4 (Acrobat 5.0)
40-bit RC4 (Acrobat 4.x; 3.x)
Configuration to use Windows FIPS compliant Encryption and Hashing Algorithms is also supported.
Digitally Signing PDF Documents
Ensure the integrity and authenticity of the PDF documents you are creating or editing by adding your digital signature and, if needed, also a timestamp.
Web of Trust is based on X.509 Digital ID Certificates based on PKCS#12 standard.
Countersigning and parallel signing is also supported.

Adding Watermarks during Compression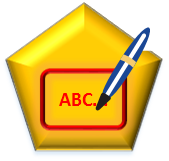 Protect your images and PDF documents from unauthorized copying, ensure traceability and protect your intellectual property by adding a watermark with a customizable text to your images and PDF documents as they are added to a Compressed Archive.
The watermark option is available for PDF files and the most common types of image files (BMP, JPG, GIF, TIFF, CMP etc.).
AntiVirus Support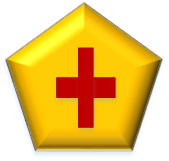 PentaZip will scan the contents of Compressed Archives for viruses using your virus detection program.
You can run a Virus Scan from within PentaZip, from a Compressed Archive that has been accessed from Windows Explorer and also directly from the Windows Explorer right-click menu,  using the Utility option.
To use this feature, you only  have to specify once the location of your antivirus application in the PentaZip-PRO Configuration.
Support is available for many of the popular protection programs on the market today.
Compress, Extract, View and Convert Files directly from Windows Explorer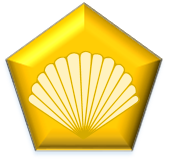 PentaZip offers a Windows Explorer User Interface called PentaZip Shell that allows to perform most of PentaZip's commands directly from the Windows Explorer without having to start the PentaZip program.
A simple right-click will do to compress, to zip and mail selected files or to access, view, test and extract files inside a selected Compressed Archive.
Access through Windows Explorer right-click menu is also available for other PentaZip-PRO components, like for instance  File Viewing, PDF Conversion and PDF Editing.
File Management on Cloud Folders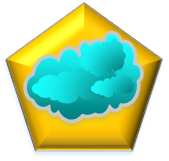 Use our
Cloud Interface
to manage your cloud stored files without syncing it and/or without any additional proprietary software of the service provider.
Windows Explorer has been extended to include cloud folders, allowing you to Cut, Copy, Paste, Delete, Drag&Drop files/folders from cloud folders to local folders and vice versa. To make file selections more convenient we have also added a Thumbnail View option that will show a preview of image files and other supported file types you have stored in your cloud. Currently supported cloud services are:
Amazon (AWS S3)
Azure
Box
Dropbox
Google Drive
One Drive
View and Manage Files using PentaZip's built in Viewer PentaView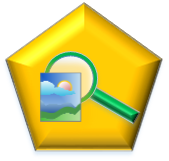 Use our versatile Viewer to:
view and manage files which are included in a Compressed Archive (in any of the supported compression formats) but also any other (not compressed) files from anywhere on your system, including Windows Explorer, Network Drives and also from Cloud Folders or Folders located on Remote FTP servers.
open and manage files in many different formats and of many different types, including Graphics and CAD Images, Texts, Documents, XLS Spreadsheets, PDF , HTML, as well as Multimedia Files (including single frame capture from movies).
view and convert files from one format to another (JPG to GIF, RTF to DOC, etc.).
modify files using powerful editing features such as resizing, cropping or rotating images as well as editing and font changing in DOC files and much more.
burn currently viewed file to a CD or a DVD, send it as email attachment, place it in a cloud folder or share it via FTP.
Renaming Utility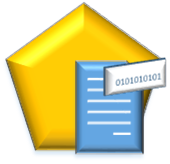 Change the names (and/or) other attributes of the files you want to extract from a Compressed Archive directly during the extraction process, using our renaming tool PentaRename.  You can rename single files or numerous files in one go ("batch renaming").
Batch renaming is very convenient when you need to replace the names of files copied from a memory card or a scanner with more explanatory names (for example automatically rename IMG001.jpg, IMG002.jpg, etc.
to Trip_to_Rome_001.jpg, Trip_to_Rome_002.jpg, etc.).
The use of PentaRename is not limited just to files included inside compressed archives but can as well be used with any other files on your system.
CD/DVD Burning Support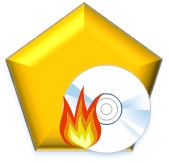 Use the integrated CD/DVD burning features whenever you need to place data on a CD or a DVD directly from inside PentaZip or one of the other PentaZip-PRO components.
You can create a New Compressed Archive (in any of the supported writing formats ZIP, ZIPX, ZGB, LHa/LZH, BH, TAR, GZip, TGZ, JAR and CAB) that contains selected files on a CD or a DVD or copy selected files directly to a CD or a DVD without compressing.
MultiVolume is also supported allowing users to span the contents of large Compressed Archives or SFX Files on more than one removable media.
Select CD/DVD burning in PentaView to save a currently viewed file on a CD/DVD or use CD/DVD burning as PentaPDF deployment option for your newly created PDF document(s).
Command Line Support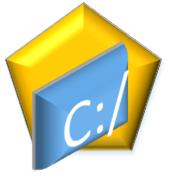 Use PentaZip-PRO's powerful Command Line Interface features to backup and save your files and data on a recurring basis as well as to perform many others of the program's file management tasks unattended from the command line.
In addition to the three basic command line interface programs:
ChZip to create Compressed Archives
ChUnzip to Extract Files from Compressed Archives
ChSFX to Create Self Extracting (SFX) Files from ZIP, ZIPX or ZGB compressed Archives
which are available in all our products, PentaZip-PRO users will also have our professional suite of command line interface programs called PentaCLI-PRO to perform the following from the command line:
Burning files to a CD or DVD, using chCD
Strongly encrypting files (AES, DES, 3DES, etc.), using chCrypt
Sending and receiving email messages with attachments with chMail
Transferring files via FTP, including encrypted FTP using SSL/TLS with chFTP
Batch printing files from the command line, using pzvPrint
Converting Files to PDF format, using pzvPDF
You can create one or more batch files containing command line interface procedures and add them to the PentaZip Scheduler to achieve automatic and recurring execution or create a shortcut on your desktop that leads to a batch file containing command line procedures and more…
A very convenient Command Line Wizard is also part of the CLI package.
Eliminating completely the drudgery of hand coding, it makes the creation of command line strings a snap!

Scripting with PentaZip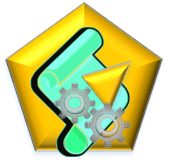 PentaZip's Script feature lets you create a self running program that will perform routine tasks, such as compressing or extracting certain files without having to run PentaZip.
This is very useful for repetitive tasks such as file backups.
Scripts offer numerous convenient tools for naming the output files and give you access to all the PentaZip compression options.
Once it has been created you can modify a script at anytime later using the integrated Script Wizard.
A combined use of PentaZip Scripts with the PentaZip Scheduler is the ideal solution for backups:
Create a script that will create a compressed archive containing the files you want to save recurrently and select the test and reset the Archive bit option.
Insert this script in the PentaZip Scheduler
Set the time you want the Script to run.
That's all there is to it!
Scheduling Backups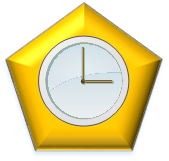 Use PentaZip's Scheduler to set up events to automatically run at the time you specify.
An event can be anything from running a PentaZip Script you have created to launching a program or a batch file.
By using the Script feature or batch files with the Scheduler, you can backup and compress your files automatically: hourly, daily, weekly or monthly.
The Scheduler can be set to load when you start your computer, therefore making sure you never forget a recurring event again!