PentaSuite-PRO

PentaSuite-PRO is our flagship File Management Program that through a user friendly Windows GUI Interface includes over 20 utilities to make all of your IT tasks easier. PentaSuite-PRO contains ALL the powerful PentaZip-PRO Features for Compression, PDF Creation and PDF Editing and in addition offers the following PentaSuite-PRO exclusive Security, File Management, File Sharing, Image Managing and Backup Tools:

Security
Share
File
Image Management
Backup
Strong Encryption using PGP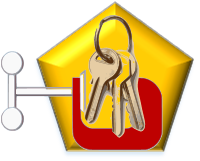 Protect your Files using PGP encryption.
PGP (Pretty Good Privacy)
is a public key encryption method that has become a standard for encryption/decryption of email and files on the Internet and elsewhere as well as for authentication of messages using digital signatures.
It is based on the creation of a customized key pair, consisting of a public key that encrypts and a private key that decrypts data that has been encrypted using the public key.
PentaSuite-PRO offers
PentaPGP
as interface to conveniently address all aspects of using PGP encryption: PGP Key Generation, PGP Key Management, Encryption, Decryption, Digital Signatures and more.
PentaPGP will fully integrate with existing PGP desktop versions on a user's system.
Creation of Self Decrypting Files
Create Self Decrypting Archives using AES or Twofish Strong Encryption algorithms. Self Decrypting Files are a convenient means to send encrypted data to others that may not have security software installed on their systems.
The files will be encrypted to a self decrypting executable file (.exe).
A compressed archive named 'NewArchive_1.zip' for instance would be encrypted to 'NewArchive_1.zip.exe'.
Self decrypting files are standard Windows executable files that can be opened on any Windows computer.
To access the encrypted data the recipients just need to know the password that was used to encrypt the self decrypting file.
PentaPKI - Digital Signatures and Encryption based on (PKI) X.509 certificates
PentaPKI is our PKI client solution enabling users to apply encryption and digital signatures within existing PKI (Public Key Infrastructure) environments based on X.509 certificates. The purpose of a public key infrastructure is to help companies, authorities as well as individuals to secure their information by establishing and maintaining a trustworthy networking environment based on the management of keys and digital certificates. Using PentaPKI you can easily sign, encrypt, decrypt files of any type as well as email messages, verify signatures, complete and enhance your digital signature by adding a time stamp and more. PentaPKI also offers the possibility to configure PKI Signature options and parameters by country (currently available for Italy, Spain, Germany) to users whose signatures need to be in compliance with the EU Services Directive implemented in their country.
Share and manage PGP encrypted Files using PentaSend Wizard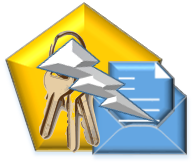 Encrypt using PGP, email, upload via FTP or just save to a hard drive or to a CD/DVD files that require security. Download PGP encrypted files from a remote computer, decrypt and save them locally or to a CD/DVD.
PentaSend Wizard
gives you a seamless interface between your files and PGP encryption.
File Browser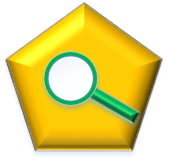 PentaSuite-PRO offers a full Windows Explorer like file browser called
PentaBrowser
with thumbnail views of images and PDF files. In addition to browsing files in numerous formats you can do much more, such as acquiring, organizing, enhancing and sharing images and other files. PentaBrowser is fully integrated with the other PentaSuite components. Just a simple click will do to have selected files ready to convert, rename, zip, create a photo album page, burn to CD/DVD and more!
Powerful File Converter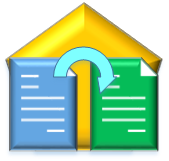 Convert Files from one format to another, JPG to GIF, PNG, BMP, RTF to DOC,TXT, etc. including conversion to PDF! Digital Camera Raw Images, Graphics, or Documents and Spreadsheets – PentaConverter handles many different file types. Conversion can be one file at a time or many files all at one time. Just select any number of MS Word Documents and convert them to PDF documents in one go! Use the automatic renaming option to change the names of the resulting converted files by adding a suffix or a prefix. Convert, resize, add comments or remove Exif information from images with just one click.
Standalone CD/DVD Burning Tool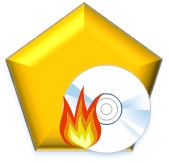 In addition to the integrated CD/DVD burning feature that is available as a quick means of making CD's and DVD's from inside many program components, PentaSuite-PRO also offers
PentaDVD
as a separate program which allows you a great deal of flexibility due to the ability to create customized compilations of files and folders from anywhere and in any way you want or need to. You can create and manage compressed archives directly from within PentaDVD and even create Multiple Volumes of data for either CD's or DVD's when the amount of data to record is larger than the amount of data that would fit on a single removable media.
General Purpose Deployment Tool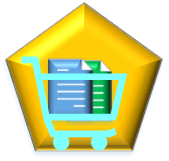 The purpose of the
File Collector
is to give you a means of performing any one of the numerous tasks offered to you by PentaSuite-PRO through one sole interface. By saving lists of files that you will need at some later time for further use, you have a convenient and orderly means of creating "To Do" lists. This is similar to the function performed by "Post-It"™ notes. PentaCollector offers a series of deployment tasks, such as shrink and mail selected images, zip and mail files, burn files to CD/DVD, remove Exif information from digital images and much more.
Additional Image Viewing and Editing Features in PentaView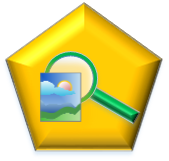 PentaSuite-PRO users will have the following additional image viewing and editing features available with our single file viewer PentaView:
View Exif information of images
View and convert Digital Camera RAW Images
Change Contrast and Brightness
Modify Colors
Convert image to Grayscale
Insert Text in images
Merge Images
Remove Red Eyes
Apply Effects (Engrave, Emboss, Negative, Artistic)
Photo Album Creation using PentaAlbum
PentaAlbum
is designed as an easy to use tool that anybody can use to prepare a selection of images, place them on an HTML page or on a PDF page and then let other people see. Select the files you want to show to friends and relatives. Selectable captions, colors, background and other effects. Output can be:
as a thumbnail on an HTML page split into rows and columns
as a thumbnail on an HTML page split into rows and columns with a copy of each original image "linked" to its thumbnail
as a PDF page with a row and column layout
Multiple pages albums with an index can also be made. This is useful when there are many pictures to be shown.
Once your photo album has been created you can share it choosing from numerous deployment options: email, upload via FTP, zip and mail and more!!
Extracting single Frames from Movies
Save frames captured from movies (AVI, MPG and MOV) as common graphics files (JPG, TIF, GIF, etc.) using PentaFrameGrabber. Ideal for Home movies, professionally made video shots as well as medical application generated movie files made during CAT scans and more. You may specify single frames as well as a range of frames you wish to export and choose any of the graphics formats (JPG, PNG, GIF, TIF etc.) supported by our viewer as output format. Use the integrated renaming option to add a prefix or a suffix to each extracted image file name to help with identification when you will be reviewing these images, or create HTML or PDF photo album pages with the images by directly exporting them to PentaAlbum.
Managing Exif Information in Images
EXIF (Exchangeable Image File Format) is a standard for storing interchange information in image files, especially those using JPEG compression. Almost all digital cameras save JPEG files with EXIF Data. Examples of stored information are shutter speed, data and time a photo was taken, focal length, exposure compensation, metering pattern and if flash was used. PentaSuite-PRO offers
PentaExif
as a convenient and versatile tool to access and manage Exif data. Among others you'll be able to:
View Exif information of images using either simple or advanced mode
Filter selected image files based on Exif data
Search for images that contain certain Exif properties, e. g. search for Exif settings Make=Nikon" and Aperture="F5.6"
Edit Exif Properties
Export Exif Information to CSV or TXT
Export Exif Information and thumbnails of selected images to HTML
Remove all Exif Information from images before sharing
and more!
Command Line Support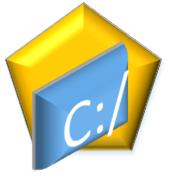 PentaSuite-PRO adds three further powerful
PentaCLI-PRO
 command line interface features to those offered by
PentaZip-PRO
allowing users to also perform the following file management tasks from the command line:
File Format Conversion – converting Graphics, Doc files etc. to and from other supported formats, using pzvConv
Conversion between PDF versions, including conversion to PDF/A-1b or PDF/A-2b, using pzvPDFVer
Digitally Signing and/or Encrypting data based on (PKI) X.509 certificates, using pzvPKI
See also the CLI Feature Comparison on the PentaCLI-PRO page to learn more about the availability of CLI features in our Desktop Products.
64 Bit Support
All PentaWare products work properly and as expected on 32- and 64-bit systems as is required by Microsoft Certification Rules. Regardless of whether the platform is 32-bit or 64-bit, ZIP is offered as 32-bit (compatible with version 2.04g) as well as 64-bit. 64-bit archives produced using PentaZip can be opened using competing products. 64-bit archives produced using competing products such as WinZip and PKZip are properly opened and can be extracted from using PentaZip as well as our Command Line versions.