Version 16.1 is here!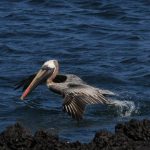 Version 16.1 is here! PentaWare, Inc. is pleased to announce the availability of the latest version of its flagship products PentaZip, PentaZip-PRO and PentaSuite-PRO. With the new version PDF file editing is much simpler and more intuitive. Using the new Paragraph Editing and Line Editing features you can select a whole paragraph or a single line of text and edit it directly inside the document. The following are the key highlights included in PentaPDF Editor (only PentaZip-PRO and PentaSuite PRO) of this release:
Paragraph Editing: It allows you to edit multiple lines of text directly in the document view. Just select the text, add or delete words or sentences just like you would do in a Word document. We added the "line justified" attribute to the existing line alignment options (left, center, right). In addition you can change fonts, colors, line spacing, and much more.
PDF Compare: A Compare PDF Documents feature has been added to show the differences in text, images and annotations of two versions of a PDF document.
Line Editing: It allows users to conveniently edit single lines of text and text segments, including oblique and vertical texts, directly in your document. It is a useful tool for minor changes and corrections of text, such as cut/copy and paste selected portions, deleting characters or words.
The "Add Text" feature now offers an advanced mode that can be used to view and enter characters in any installed font which is particularly useful for adding special characters.
Editing images in PDF documents: We have added the possibility to edit a selected image in a PDF document by just right-clicking on the image and choosing "Edit selected image". This opens the image in PentaView where you can change it according to your needs. The image in the PDF document is updated when PentaView is closed.
Changed application appearance: The editing panels and editing areas at the left side of the PentaPDF Editor program window are no longer automatically shown. They can be shown and hidden manually through two newly added left aligned toolbars. The application is now a Multiple Document Interface (MDI) application which enables users to work with more than one document at the same time in the same instance.
Support for JPEG 2000 image compression in PDF Creation: In addition to the Flate and JPEG compression methods, users can now also choose JPEG 2000 compression which was introduced with PDF Version 1.5.
Creation of PDF/A-2b compliant PDF documents: The selection which of the supported PDF/A types ( PDF/A-1b or PDF/A-2b) is created is automatically done in accordance with the settings used in PDF Options. Users whose PDF/A files need to adhere to the PDF/A-1b standard can use the "Enforce PDF/A-1b compliance" option to ensure the creation of a PDF/A-1b compliant file.
In addition there is a new installation type called 'Typical' to allow users to install PentaWare products excluding the Cloud Interface.